Architectural Designs using Stone Panels Veneer, Cladding: Mesa Precast Case Study
This case study is about several projects in downtown Gilbert, AZ. While most of the Phoenix area is newly built, Gilbert's downtown area has created a distinctive old country style industrial feel to it.
Mesa Precast products enabled exterior architectural design such that each project added to the overall experience of the downtown street.
---
Project Story – GFRC Building Veneer at Gilbert Snooze Restaurant
Gilbert Snooze restaurant is located in downtown Gilbert, AZ.
The owner and architect for the project were looking for a particular color and finish for covering the sides of a very well thought out front elevation. The wood and steel wall in the front elevation brings a unique feel of an industrial building. The Architectural GFRC veneer on all sides of it provided a nice accent to it.
GFRC panels being the only ¾ of an inch in thickness and light in weight, are easy to handle and install.
See in this video, the panels being placed at
higher elevation…
GFRC panels are installed in place by mason very easily. See a panel being installed in this video…
Mesa team created samples of different colors and worked with the project owner and designer to come up with a trim accent that would develop the desired design appeal.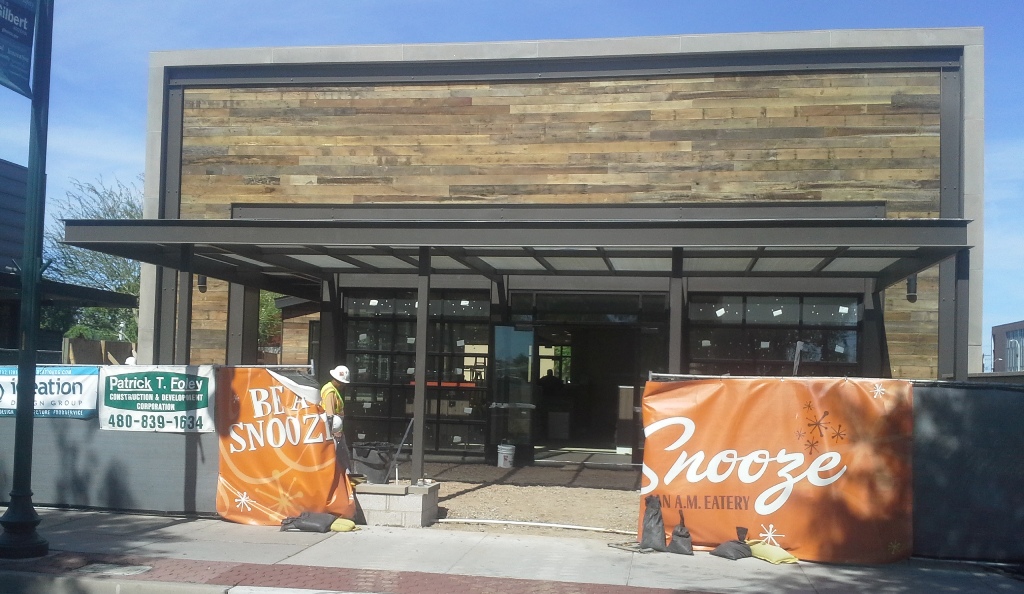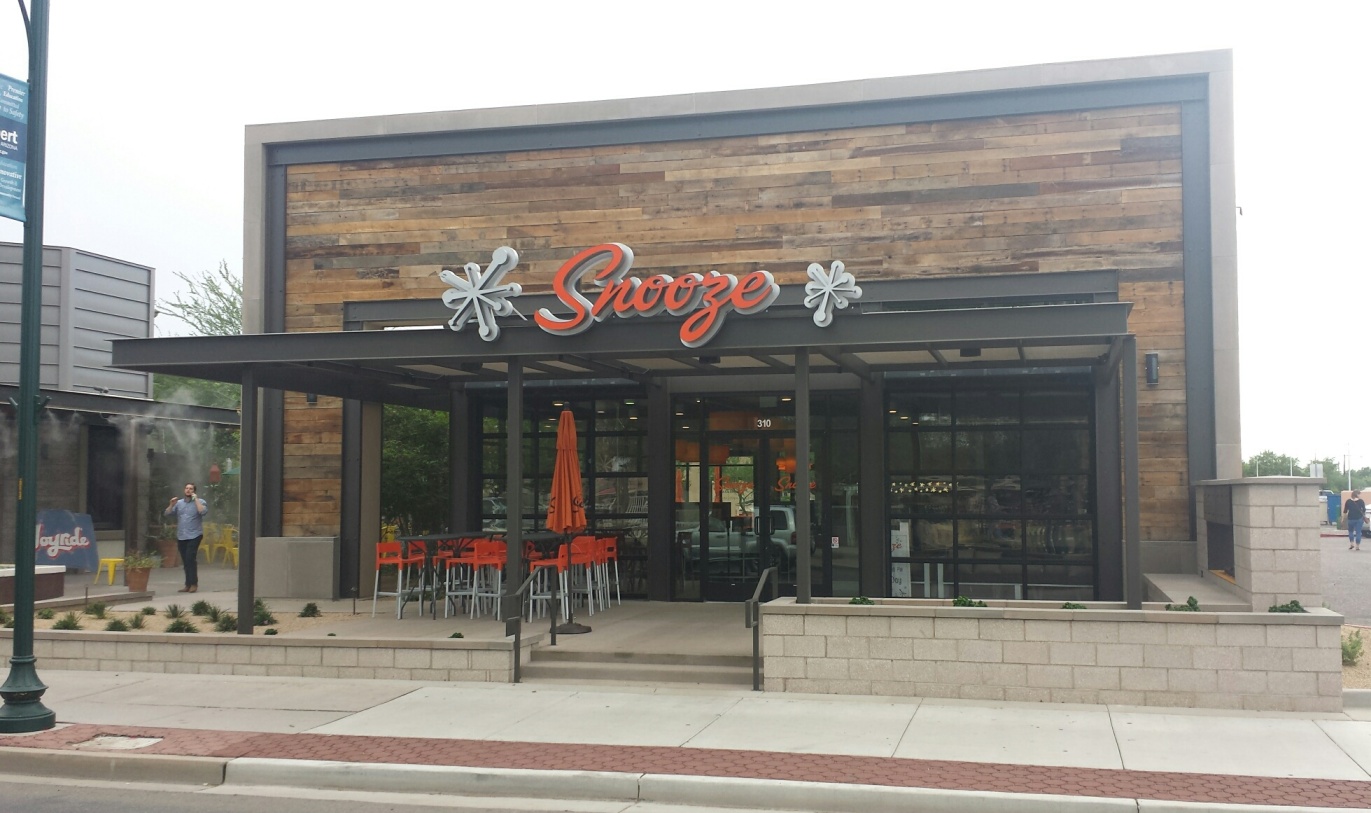 Project Story – Cladding at Heritage Market Place in Gilbert, AZ
Heritage Park is also in downtown Gilbert in the Phoenix area.
The building has cladding and veneer design developed using architectural precast panels. Mesa Precast team worked with both the designer and contractor teams in selecting the color, manufacturing of the precast panels, and installation on site.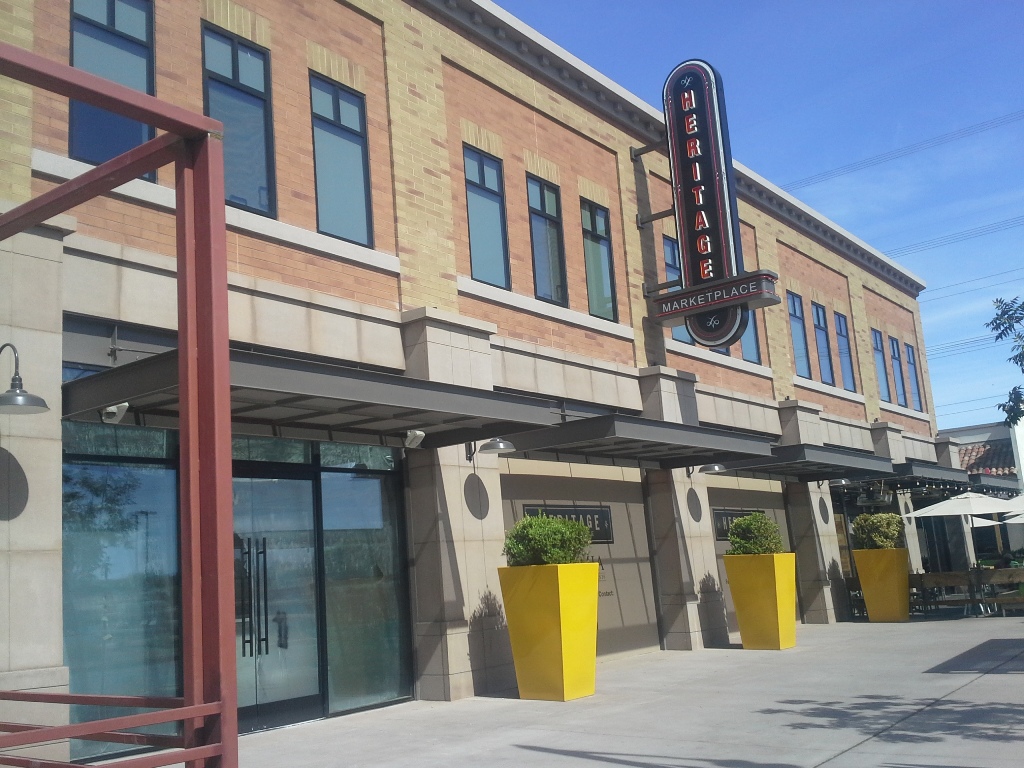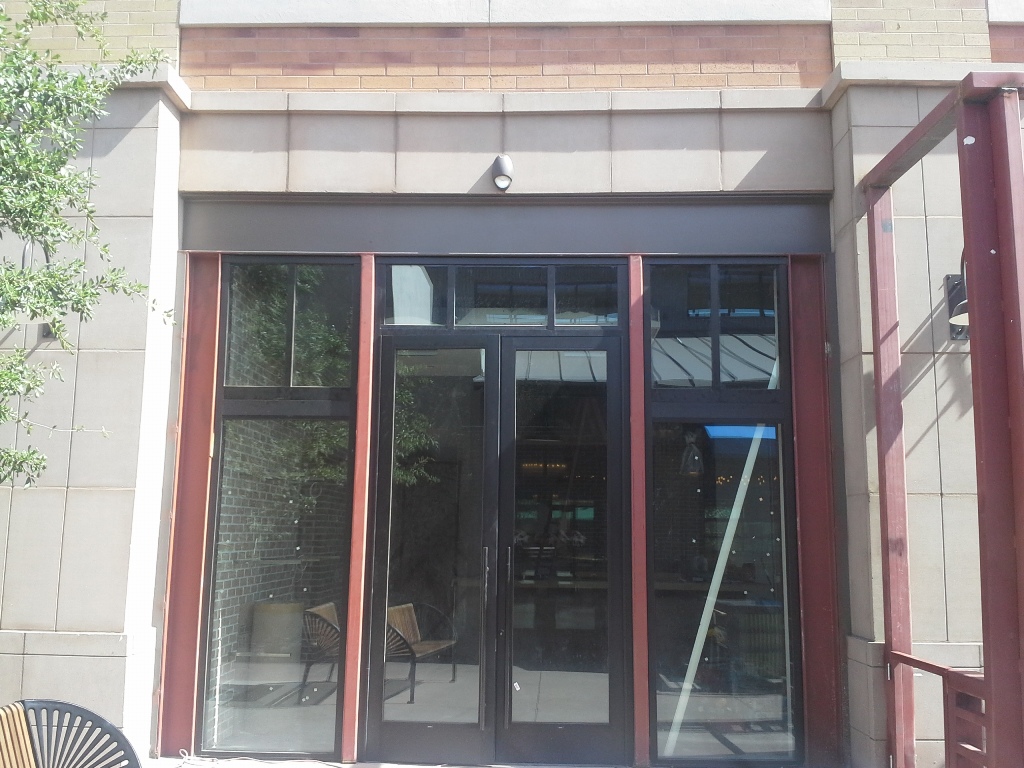 Project Story – Planters Wall Coping at Postino
Postino has very well designed planters outside that blend well with the overall ambiance and create a lively experience on the roadside. Mesa Precast team manufactured and delivered white color architectural precast wall caps for the planters. It added a nice contrast to the overall feel of the place.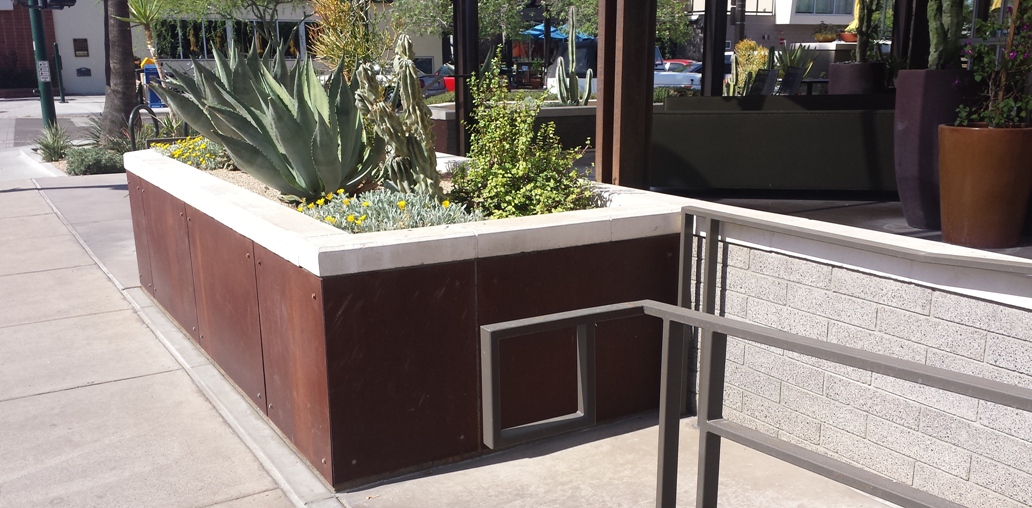 Project Story – Wainscots at Zin Burger
The designer was looking for a specific accent on the exterior area, which also serves as a patio sitting area.
Mesa Precast provided specific color and finish for the architectural precast used in wainscots all around Zin Burger.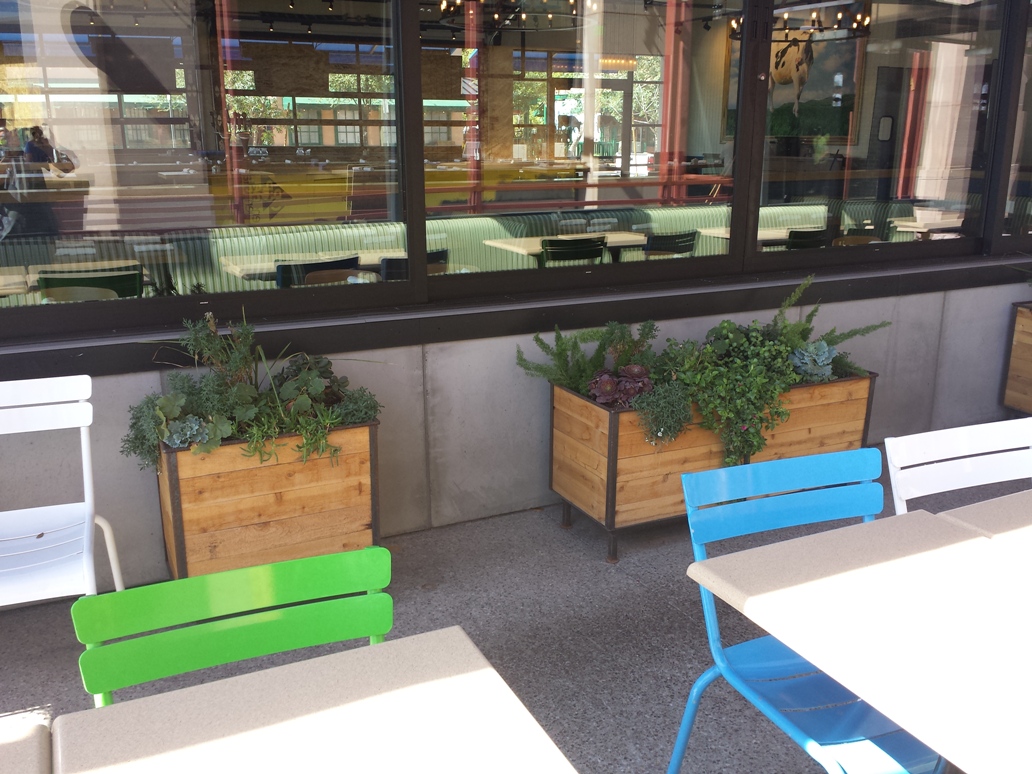 Project story – Dentil Frize at Barrio Queen
Mesa Precast team worked with the designer and came up with custom Dentil Frize – an architectural trim that added a unique accent to the front of the restaurant, Barrio Queen. Barrio Queen is also located in Gilbert, a suburb of Phoenix, AZ.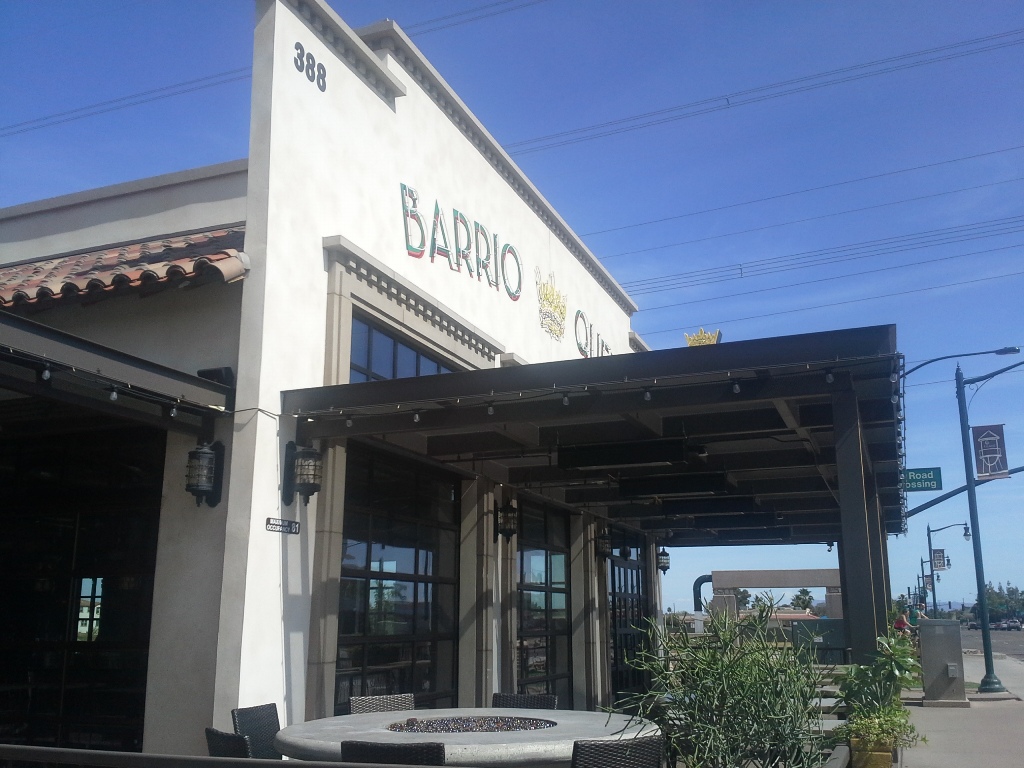 Fireplace Hearth in Outside Patio – Joyride Taco House
Joyride Taco House on the downtown street has a patio outside with Fireplace and sitting area. Mesa team came up with architectural precast color for the hearth that adds to the patio's design.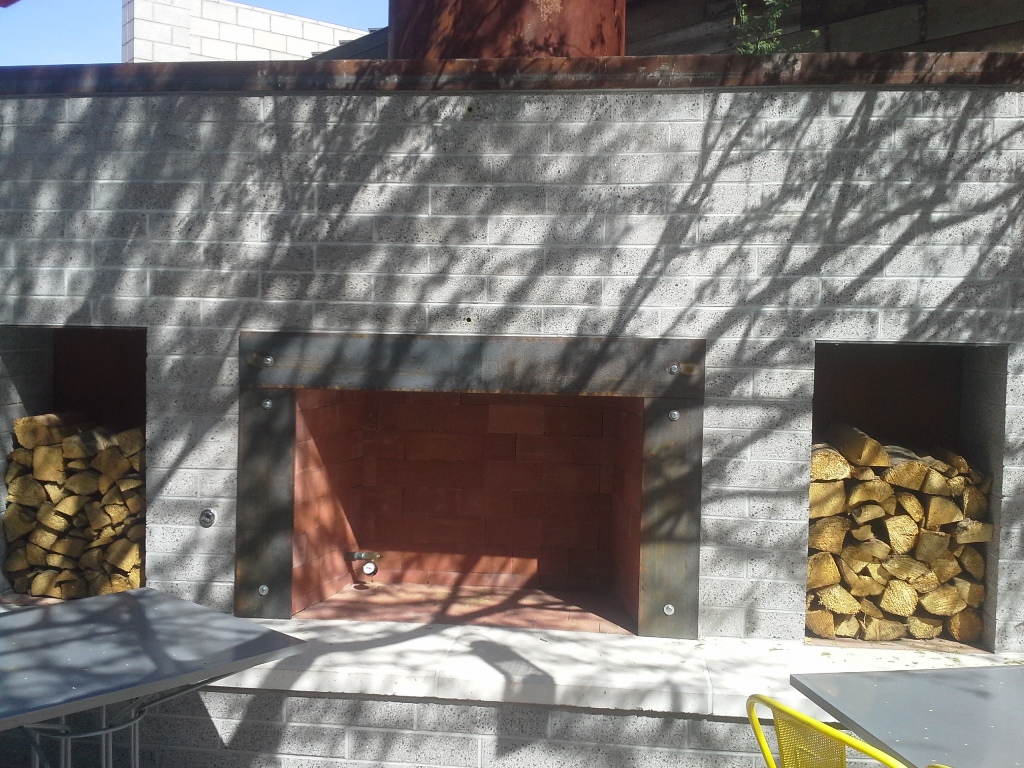 ---
Mesa Precast has a track record for designing and manufacturing custom products for various architectural design applications such as building facades and veneers, architectural trim around exterior elements of the building, entryway surrounds, and wainscots, planters, a custom design on outside walls …etc.
Mesa Precast can create this using architectural GFRC, architectural precast, or cast stone products.